bossini is a popular casual fashion brand renowned for value-for-money with international coverage encompassing Greater China, Southeast Asia, Middle East and East Africa. Our achievement in building the network is the result of relentless efforts from both our team and our partners working closely to serve the local consumers all over the world.
bossini Global Distribution Networks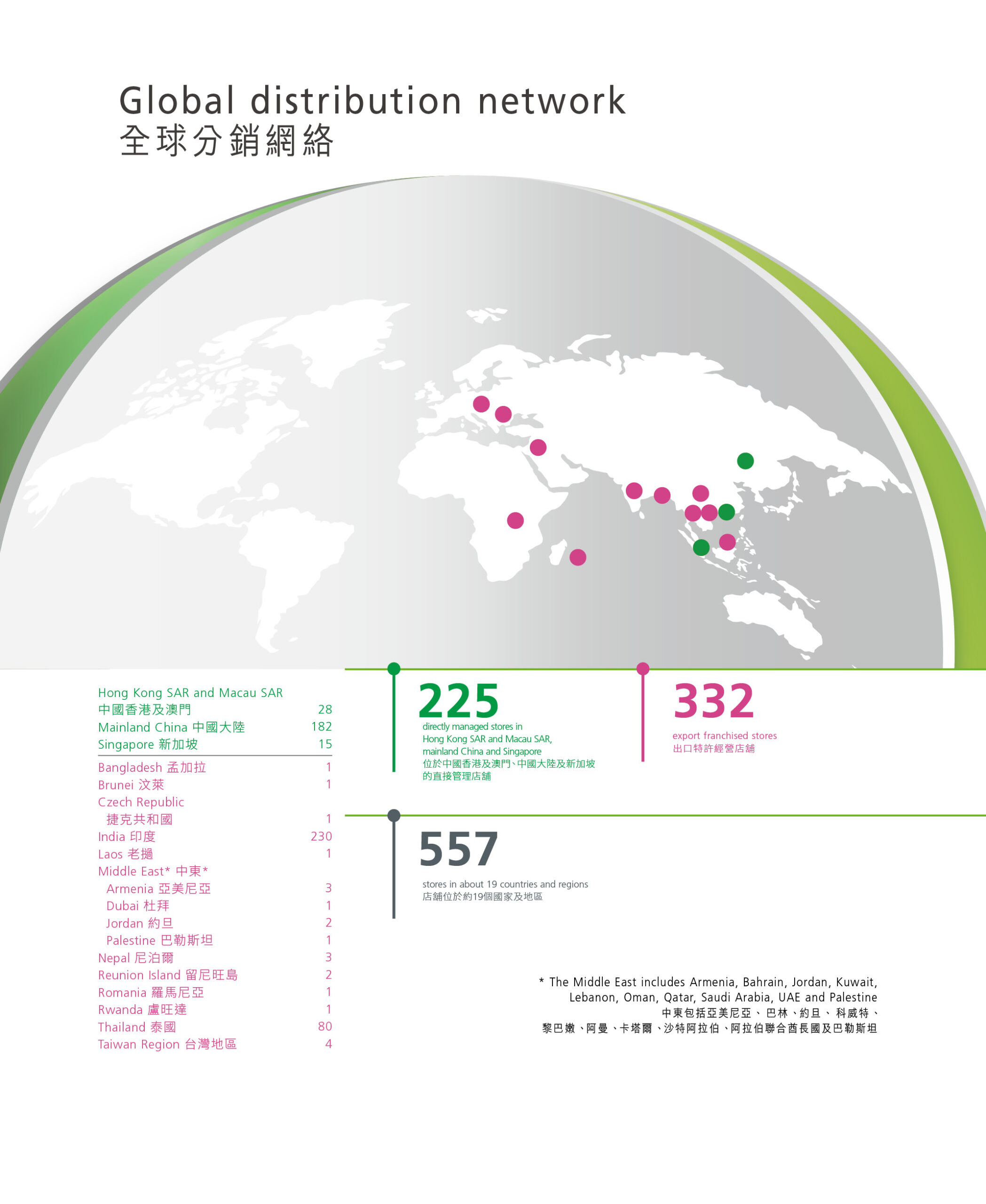 Our international success is the result of the relentless efforts from both bossini's & our franchisee's teams, striving to serve the needs of each individual markets. It is our goal to support our franchisees to build their business.